We develop our clients' digital products and services.
Identio is a software consultancy operating in Turku and Helsinki.
Our work emphasizes close cooperation and smooth communication between the team and the client. We are team players and customers are our most important partners.

Comprehensive development
We work on projects that combine problem-solving, creativity, and multi-vendor environments that require different skills. We want to create significant added value for our customers through our work. In addition to the development of digital services and products, we help our customers develop various capabilities around software development. We help e.g. in mentoring younger developers and improving software production methods.

"At Smartum, we are very satisfied with our cooperation and the expertise that Identio has used to complement our development team. In particular, we value the quality of the code, their ability to cooperate and teamwork skills, high-quality and professional working methods, and initiative and commitment to achieving the goals set for the team."
– Anne Silván, Product Manager, Smartum
Every company, regardless of its industry, is facing digitalisation. Success in the development of digital services requires, in addition to technology and design expertise, a strong understanding of business demands. Therefore, it also requires committed and transparent cooperation between the client and the consultancy. We have helped numerous leading companies in their field towards a modern and scalable digital future. We dare to say that we are proud of the work we do.
Come build a success together
Identio is a technology company owned 100% by its creators. With us, you will get to design and develop our clients' digital services.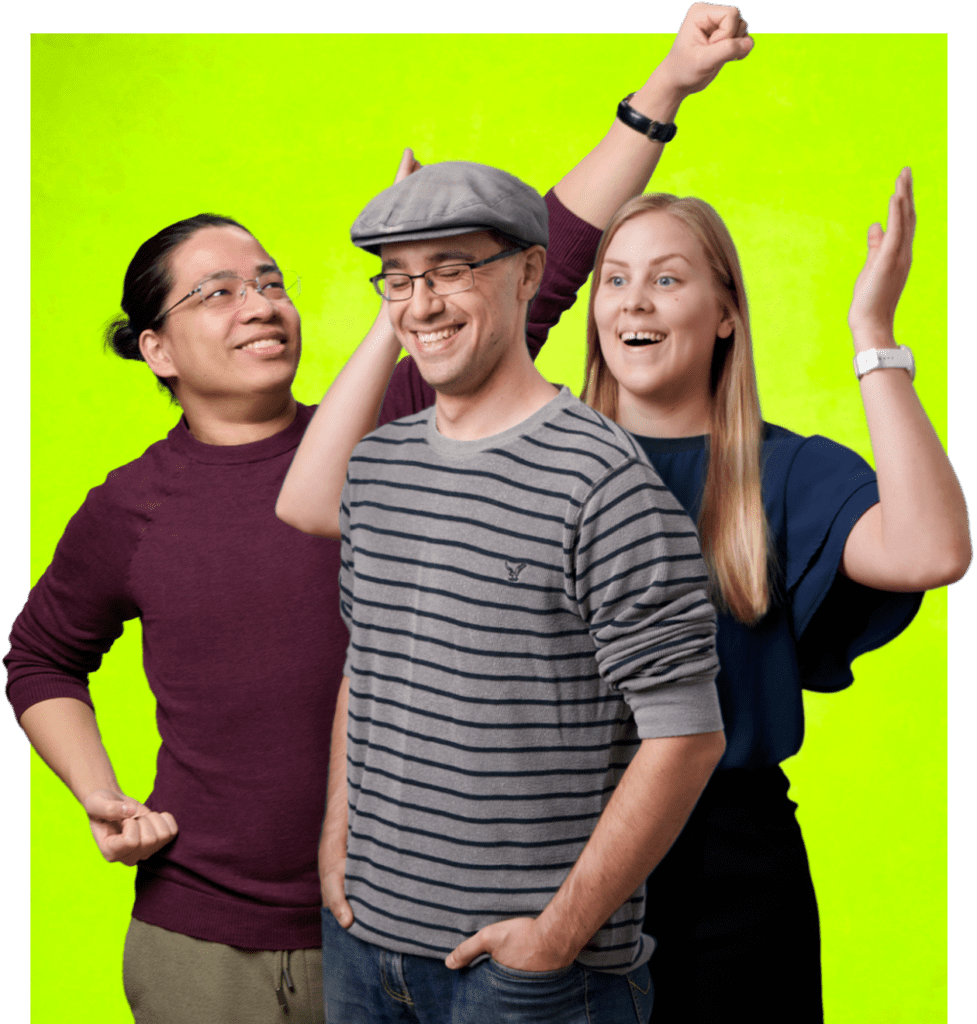 A workplace that looks like its creators
Would you like to talk or learn more about us?