The year of 2022 has been great for people at Identio considering our participation in different kinds of conferences. We've had some participation in events before, but we haven't really been crowding into tech conferences before this year.
I haven't been to the earlier iterations of this specific conference before, despite the topic and title being dear to me. Therefore it is hard to reflect how this year's conference compares to earlier years, but here goes an attempt at a conference review anyway. Identio reviews React Finland 2022. With thanks to Miika, Mikko and Pyry from Identio for their company.
As a disclaimer, none of our group sadly got to participate in the workshops held earlier in the week as part of the conference. However, we mainly heard good things from participants we spoke with.
The venue ⛵⛵⛵⛵⛵
Set in the very center of Helsinki at Siltasaari, the conference took place in Paasitorni conference center that served the event amicably. The running joke for these kinds of conferences is that the food is terrible, but that certainly didn't fit the description here.
The grand hall for the talks was fancy and well lit and despite our best efforts to move seats between every talk, we weren't able to find any spots where we'd have trouble following the presentations.
The venue deserves a solid score of five sailboats.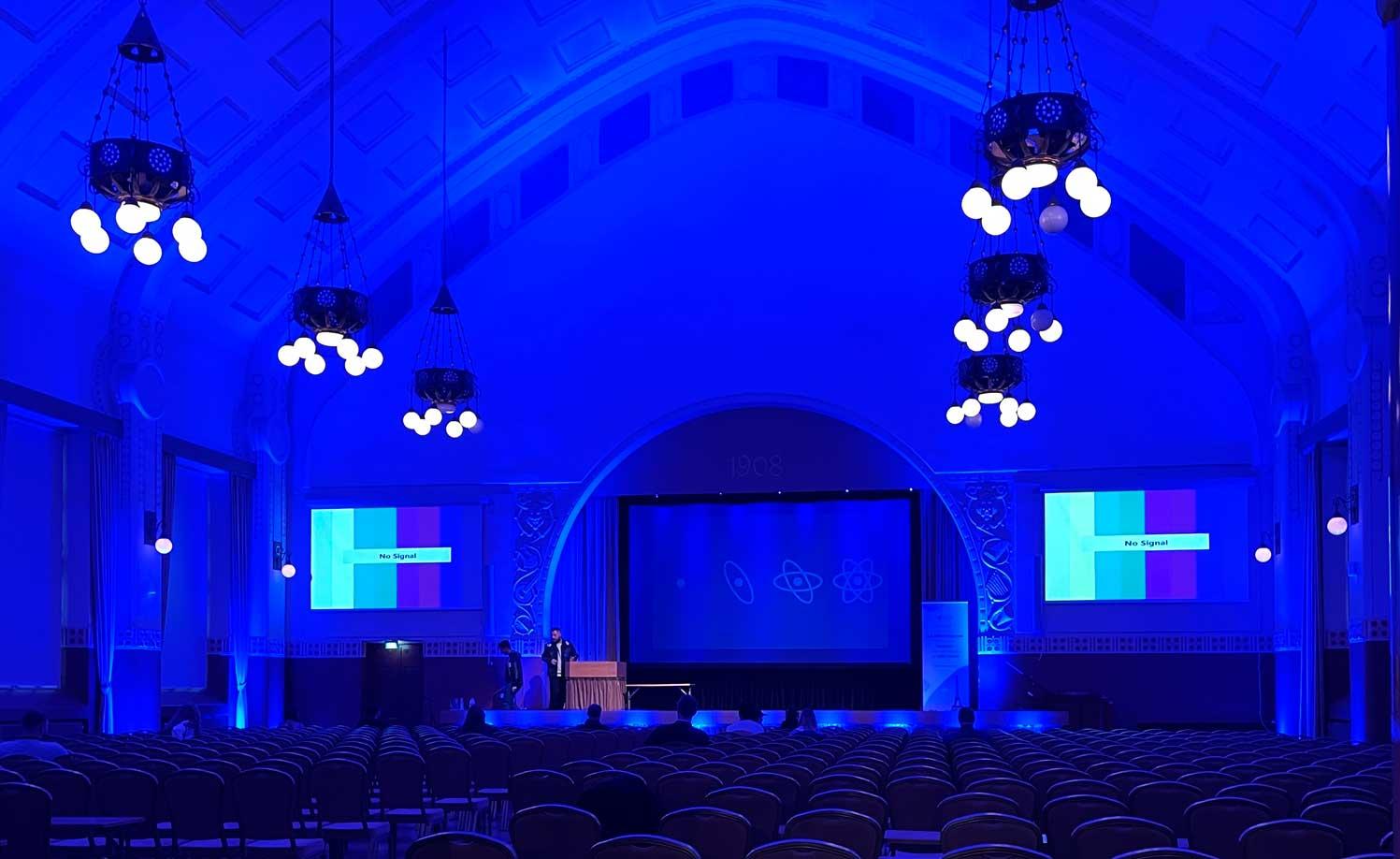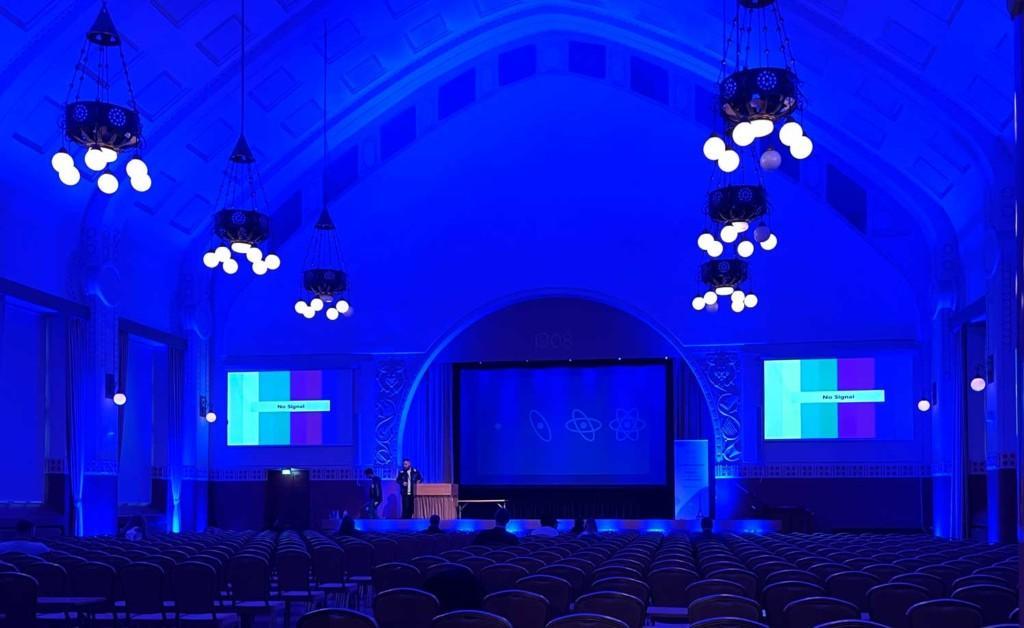 The people 🦀🦀🦀🍃🐟
Conferences provide a great platform to meet former colleagues and new people around a shared topic, and React Finland was no disappointment in this regard.
The people we met and discussed with were wonderful, both old and new friends. We very much enjoyed sharing insights and chatting with you.
As such, we give the people at the event a score of three crabs, a leaf and a salmon.
The talks 📖📖📖📖
Here's the beef. The talks were split by different topics: On Thursday, we heard talks on the topics of Introduction, Techniques and Statecharts. On Friday, we got to learn more about the mysterious worlds of Working in Finland, Design Systems and Accessibility.
All of the talks we had a chance to follow were fantastic and well performed, Thursday even provided us with an opportunity to follow live Mob Programming on Stage, guided by none other than Woody Zuill, who's been teaching the technique to teams for more than a while.
Other notable talks I'd have to point out were the opening talk by Jen Luker that highlighted the importance of individual experiences. A quick introduction to SolidJS by Ryan Carniato and a very exciting approach towards component testing by a maintainer of Storybook.js, Norbert de Langen.
Technical difficulties did not appear in abundance and everything went more smoothly than you'd expect after a few years of people mainly working from the comforts of their homes. As a minor bonus, all talks were illustrated live by an artist on site. These illustrations worked well to highlight the content of each talk.
The talks deserve a score of four books for their fantastic content.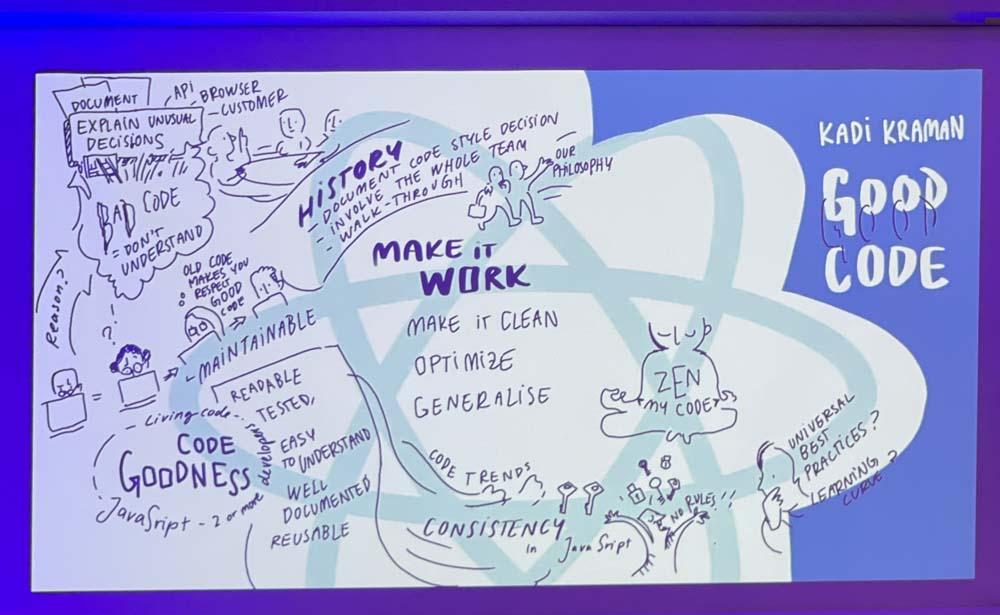 Conclusion
Good stuff all-around, our scoring system for conference reviews is still a work in progress, but we can safely recommend React Finland for everyone. Huge thanks to the organizers of the event, as well as the speakers and the great audience. I'm already looking forward to the event of 2023.
If you want to get a feel of this year's conference, check out the React Finland streams for day 1 and day 2 on Youtube. You can see all of the talks and get a first hand feel of the conference.